2022 Catch Up & Reflections
2022 has been such a magical and humbling year for us here at Alchemy & Arrows.
As it approaches its rapid end and we come up on the holidays we wanted to take a few moments to reflect on our experiences and gratitude from this year as well as our upcoming goals and dreams.
We Began doing our Pop Up Markets in March of this year (See Previous Post for Hilarious Highlights). To say the least, we had NO CLUE what to expect, if our demographic was even out there, or if we were just two people with too much passion making things we had the thought at times that "Only we would buy this".
[Bee Bar Soaps Below] Example
Then we gained some perspective.
There is nothing wrong with making things you yourself like, you just can't keep every piece. 😉
Odds are if you like it, someone else will too. NO, not Everyone will, but your audience is out there if you keep at it and do everything with passion, love, & good Intentions.
Second thing we had to learn is Not everything has to be done exactly right the first time. It's a learning process and there is nothing wrong with being "In Progress".
For a couple of overachieving perfectionist like us it was hard to accept this age old adage because we wanted everything to go just right every time, make the best product possible, be perfect at socials and blogging, and to just jump out of the gate of the winning team if you will. 😅
Having this mindset would cause us to stall on this or that, redo this and that, and time and again we ended up putting out something we loved but always thought "Could have been this or could have been that" and we all know how that goes.
Once we finally decided to take a chance on our Investments, take a chance on our Products and take a chance on ourselves we felt like we grew exponentially, personally and spiritually.
100% of the Energy and Positivity you put out there definitely comes back to you in ways you would never expect.
I know that we put every ounce of ours into everything we create, every market we attend, every conversation we have, every interaction with our customers, supporting fellow creatives and we hope you can feel it! 🥰
Markets have been so fulfilling, being able to interact and communicate our meaning behind the creation has been such a blessing.
We always enjoy setting everything up and getting to try new things each time and reach new people.
[One of our first setups @ Connerton Market]
Connerton Market was a cute little market in the heart of the Connerton Neighborhood Clubhouse in Land O lakes Fl, put on by the SaucyQueen herself, Michelle, as well as her husband the "Guv'na" Atlas. There is food trucks, handcrafted goods, farmers market produce and delicious treats, pet and Family Friendly bring everyone along.
We attended some markets through the springtime into summer and well... ran into some weather at times, lost one tent to wind bending our poles blowing the whole thing sideways, Lost the other to a collapse in a hail storm. 😱
[Moon Market Snap Hail Storm ⛈️]
We have decided moving forward after loosing a lot of products, two tents, not to mention having to put everything in your car after while it's still pouring, or the fact I burn like a peach and overheat like a car, that we are going to be sitting out summer season and doing some fun stuff online in 2023.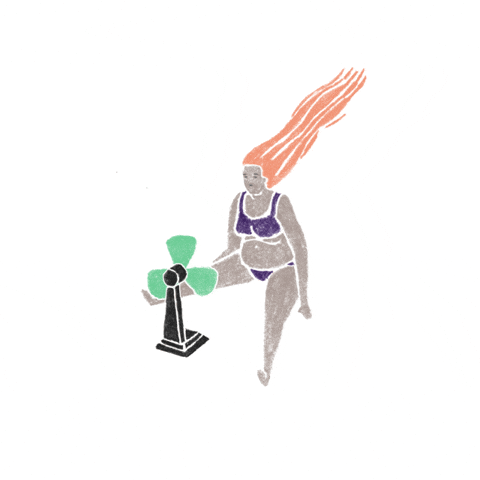 This Fall we have joined up with a lot of wonderful new locations to try and reach as many areas as possible and who dosent love to travel? 🚙
Moon Market at Tiki Cove in Land O Lakes, A Fun and Family Friendly Market at the Beautiful little Tiki Cove Bar and Mini "Beachside".
Beautiful Views of the Water, Vollyball for the Kids, Sand and Sun turns into a brilliant sunset making for a magical night market under the moon. With Food, Drinks, Live Music and Shopping it's one you won't want to miss us at again next year January-May & September-November 😎
[Moon Market Setup]
The Brandon Sunday Market was the Next Addition to our roster, It was beginning its 5th season and we were overjoyed to have a new area we could reach in Brandon!
It's Hosted by the Lovely Rustic Door Market off of Lumsden Rd, It Pops Up once a month September-May and takes over the whole Shopping center with over 90 + Vendors and Local businesses participating, It's some of the Best variety shopping around, Family Friendly, Lots of Food Trucks and Snack Vendors, Pet friendly and best of all, you can catch us there again January- May next year!
[Brandon Sunday Market Compilation]
Our Most recent Market addition that I like to believe Found Us, Or at least the universe placed in our path, has been the Moxie Market at the Grassroots Kava House in Seminole Heights, Tampa. Run by The Owner and Creator of Paradigm Thrifts, Heather has created this all women vended and supported Nighttime Market that truly has a vibe like no other, You can grab something delicious from the Kava house and stroll trough and find some of the coolest Art, Clothing, jewelry, Thrifts, Vintage, Henna, Food Truck, Snacks, Vegan Treats, Ceramics, Blinged, Candles, Plants, Oddities, and so many more creative and unique things I could go on and on. Catch us here again January-May & September-December!
[Moxie Market Complilation]
WOW! What Growth we have been able
To see this year, we are grateful for every opportunity we have received, from markets to orders, preorders, custom pieces and everything else to come, we are manifesting our best year yet in 2023!
If you have made it this far, I appreciate and applaud you my friend 👏🏻 You are Invested, In Us, In Our Products, Our Business, Our Future because your time is the most precious resource and you have choose to spend it here. Thank You ☺️
I Leave you with our 2023 Plans!
First we have had a Professional Artist BlackGallowsLogos create a new Logo for us as well as an emblem, it came out exactly as we envisioned and we can't wait to update our brand! New Banner, Business Cards, Stickers, Shirts and updated website is just around the Corner. 😈
[Alchemy & Arrows New Official Logo]
[A&A New Official Emblem]
👀 Just Saying...She is Hardcore AF 🤘🏻 Love.
And our Schedule For JANUARY 2023, Stay Tuned for Continued schedules or follow on Socials for more up to the minute updates.
[January Schedule]
Follow Socials Here
[LinkTree]
https://linktr.ee/alchemyandarrows
We Hope to see y'all there!
Love & Light
Sarah